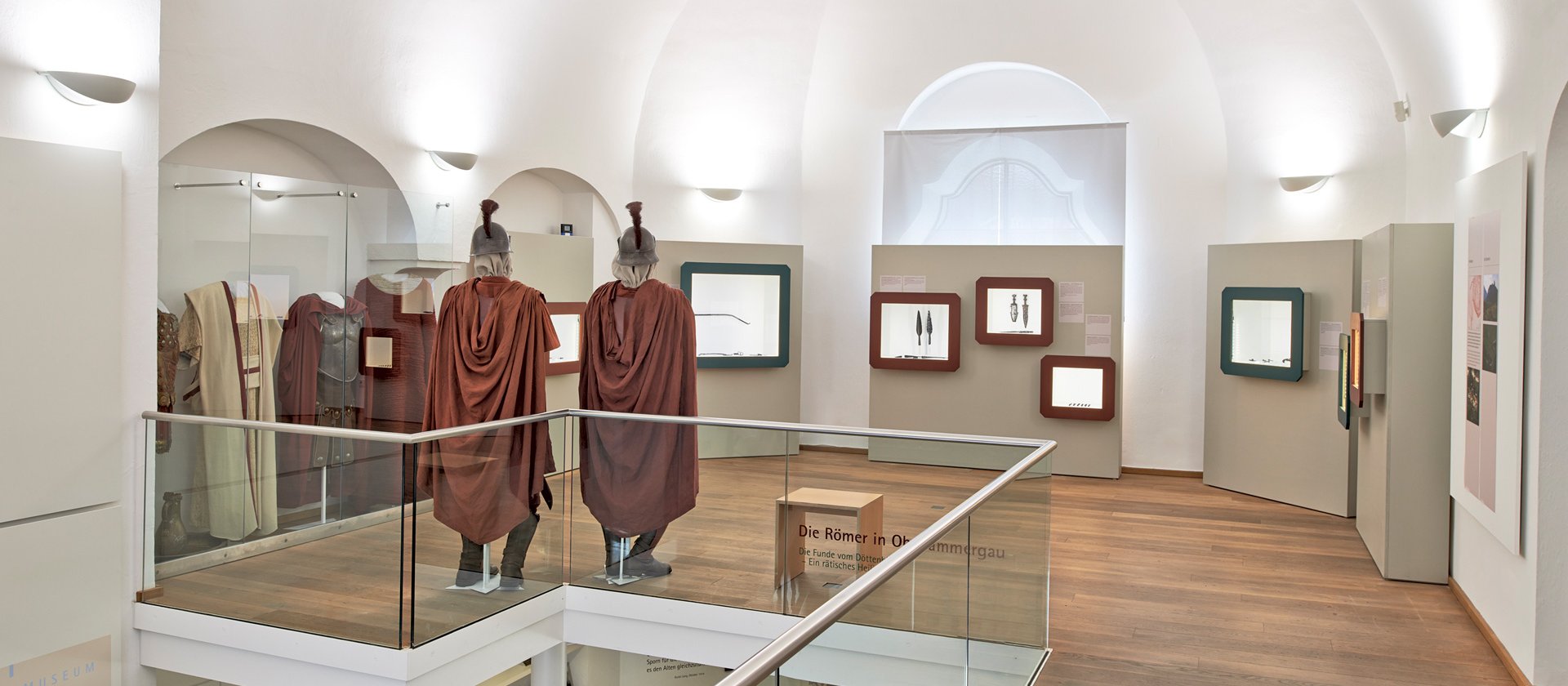 Romans and Raeti in Oberammergau
Early history exhibition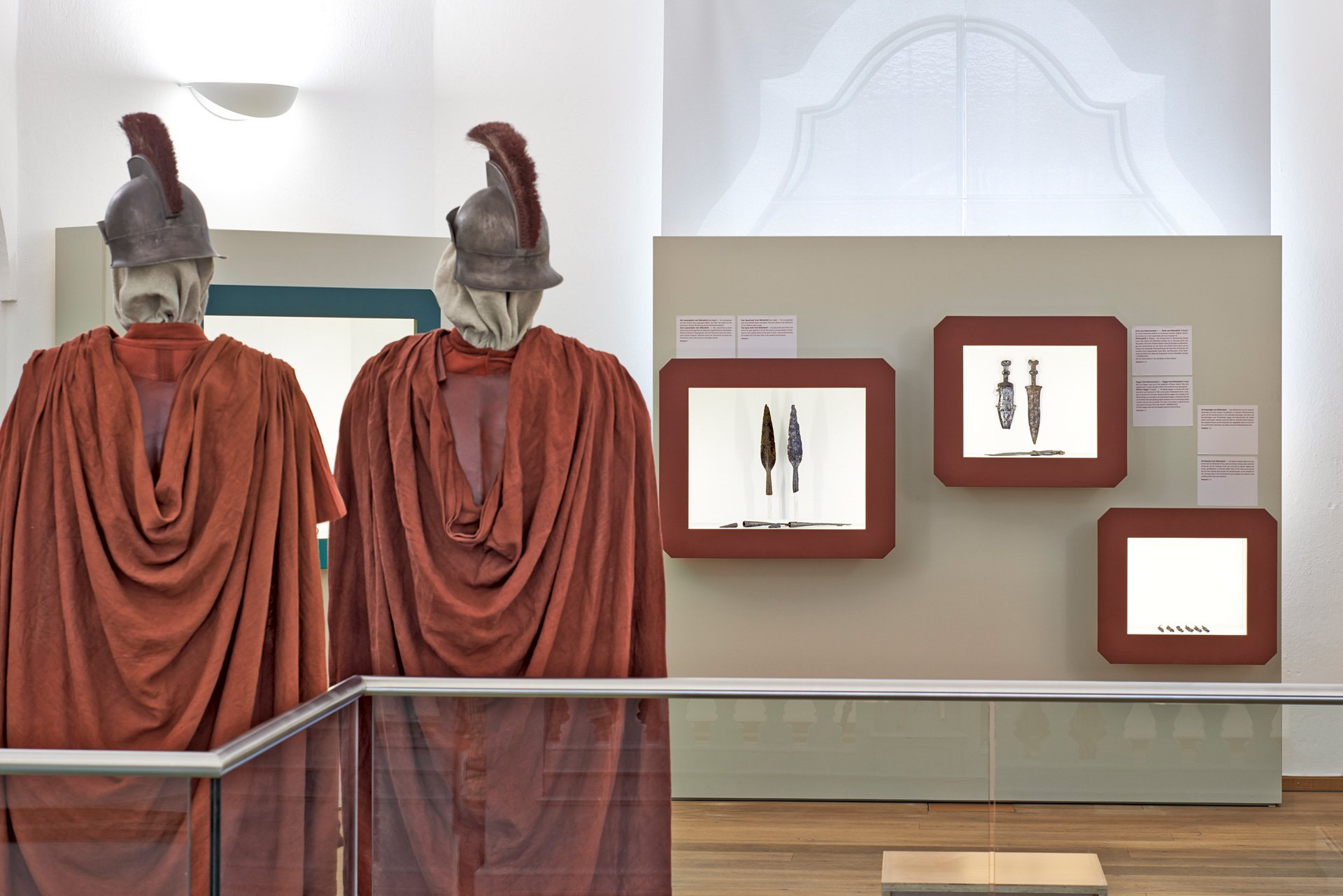 The Life of Christ and the Roman Empire have both moulded the cultural history of Oberammergau. The birth and works of Christ right up until the Resurrection have been captured in nativity scenes and the Passion Play performed here in this village at the foot of the Kofel since 1634. In the 1990s finds, including metal objects from Roman legionaries dating from the time of Christ's birth, were excavated here. The shoe nails that you can see in the museum, for example, have come from a sandal worn by one of the Roman legionaries who lived at the time of Christ.
The Döttenbichl religious site
South of Oberammergau the Ammer has cut its way between the Laber and Kofel where the craggy mountains close in on one another. Since time immemorial, this was probably the route the road followed, too.
To the left of the Ammer is Döttenbichl, a small ridge below the Kofel. It was here that, hidden in crevices in the cliff face, more than 1,000 offerings that had been burnt at the altar of a religious site dating from 100 BC to 50 AD were excavated in 1992–1997. Some of these were from the time of the Raeti (Rhaetian) people who one lived here.
Of much greater historical importance, however, are the finds of objects gathered by the Raeti on the site of a battle fought with Roman soldiers passing through the area, that they then sacrficed to their gods. Among the numerous weapons are three projectiles bearing the stamp of the Legio XIX, the Roman legion that, a little later in the 9th century AD, was decimated in the Teutoburg Forest by the Germanic peoples.
The finds at Döttenbichl near Oberammergau prove that the Legio XIX passed through the area in 15 BC when the Alpine region was conquered by Drusus and Tiberius. As such, the exhibits from Döttenbichl that can be seen in our exhibition, are the oldest Roman finds in Bavaria to be dated with accuracy.
Guided tour: 'The Romans in Oberammergau'
Join our guided tour to the Romans and Raeti in Oberammergau Museum including a walk to the site of the finds at Döttenbichl (duration: approx. 2 hrs).