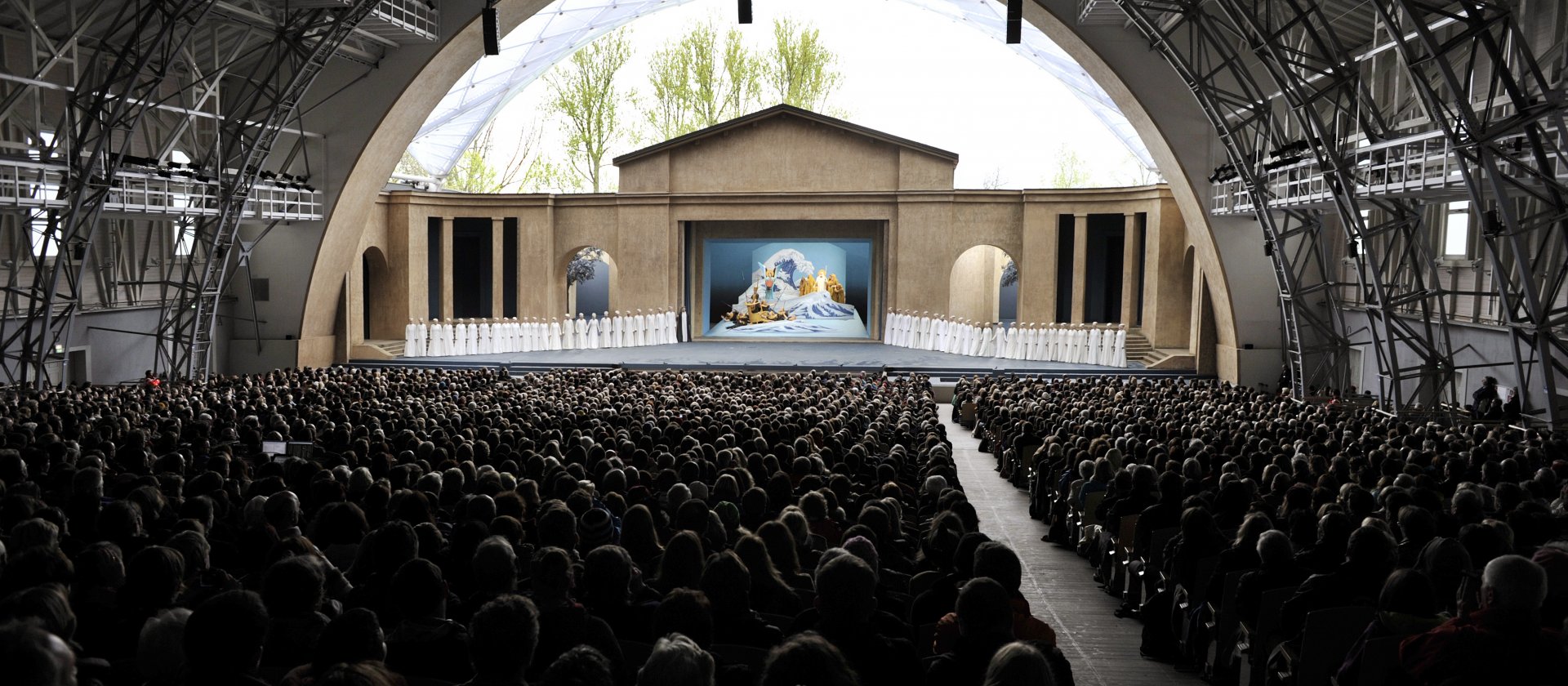 Passion Play Theatre
The tradition of the world famous Oberammergau Passion Play began with a vow taken during the Thirty Years' War. At the time of the Swedish Invasion the devastating Black Death had reached Bavaria and claimed the lives of more than 80 people in Oberammergau. In 1633, in the hope of gaining God's help, the village councillors vowed to 'perform the tragedy of the Passion of Christ every ten years' if the village were spared from further deaths. The Plague passed by and, in 1634, the people of Oberammergau fulfilled their vow for the first time. Performances were initially held on a simple wooden stage in the cemetery next to the parish church. The present theatre site has been used for performances since 1830.
The stage has been repeatedly remodelled and brought in line with state-of-the-art technology. It gained its present appearance in 1930. The some 4500 seats in the auditorium were roofed over in 1900 with an innovative wrought iron lattice construction that ensures a good view of the open-air stage from every one of the tiered rows of seats.
The much-praised entity of text, music, stage and costume design certainly owes its origins to the fact that, as woodcarvers with a long tradition, the people of Oberammergau have always had a pronounced artistic sense for form and colour.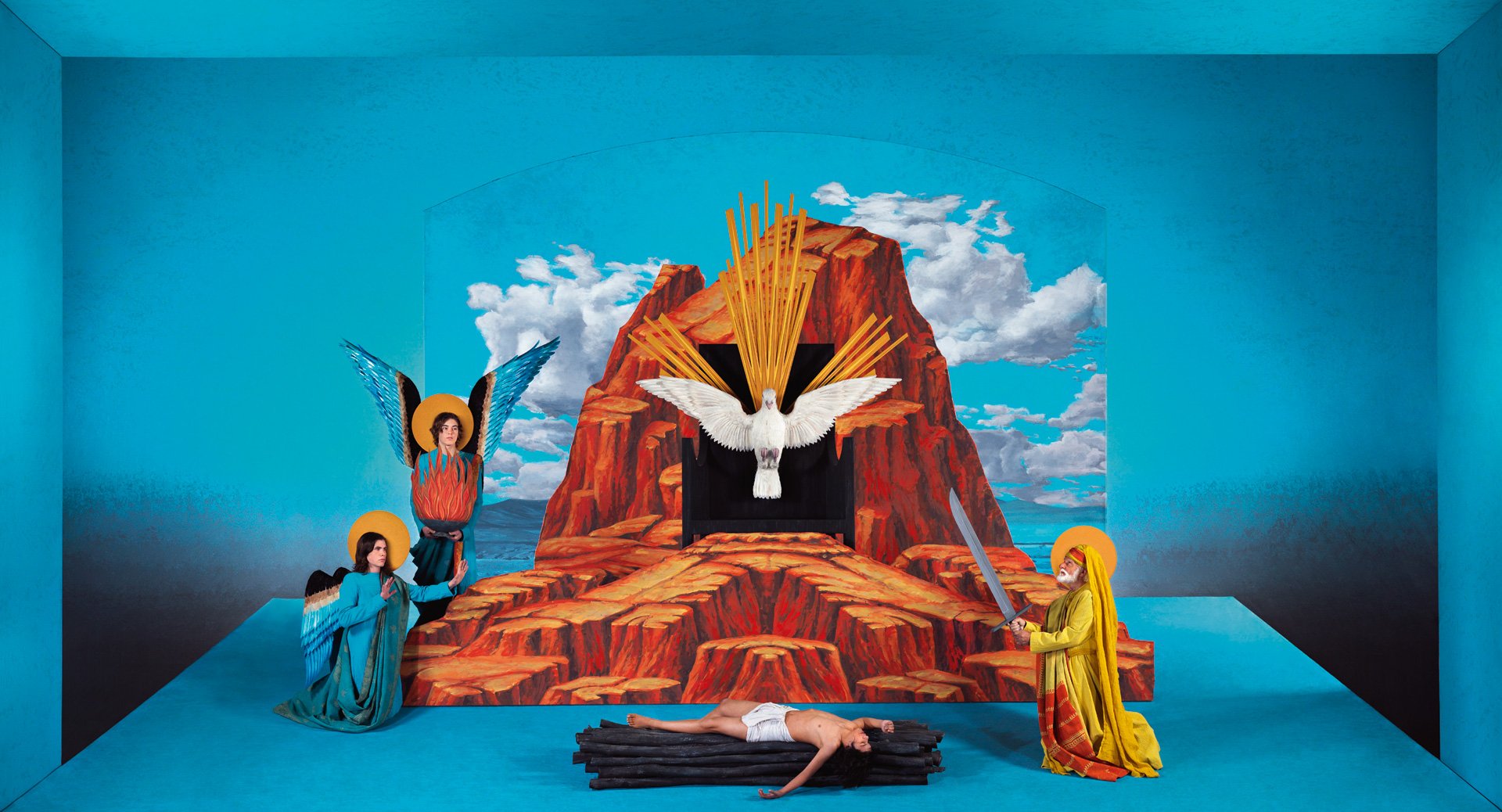 Tableau vivant – Isaac's victim, 2010
It is the continuity in performing the play over more than three hundred years that is unique to Oberammergau and has made the Passion Play the largest and most famous in the world. This huge communal effort is only possible due to the whole village's willingness to re-enact the history of the suffering and death of Jesus of Nazareth every ten years, as a story of hope and redemption for the world.
The history of the Passion Play can be seen in an exhibition in the foyer of the Passion Play Theatre or as part of a guided tour that also includes a look behind the stage.
Events in the Passion Play Theatre
Information about events in the Passion Play Theater can be found on the following website.
Oberammergau Passion Play 2022
Information on booking service and the Passion Play 2022 can be found on the following website.