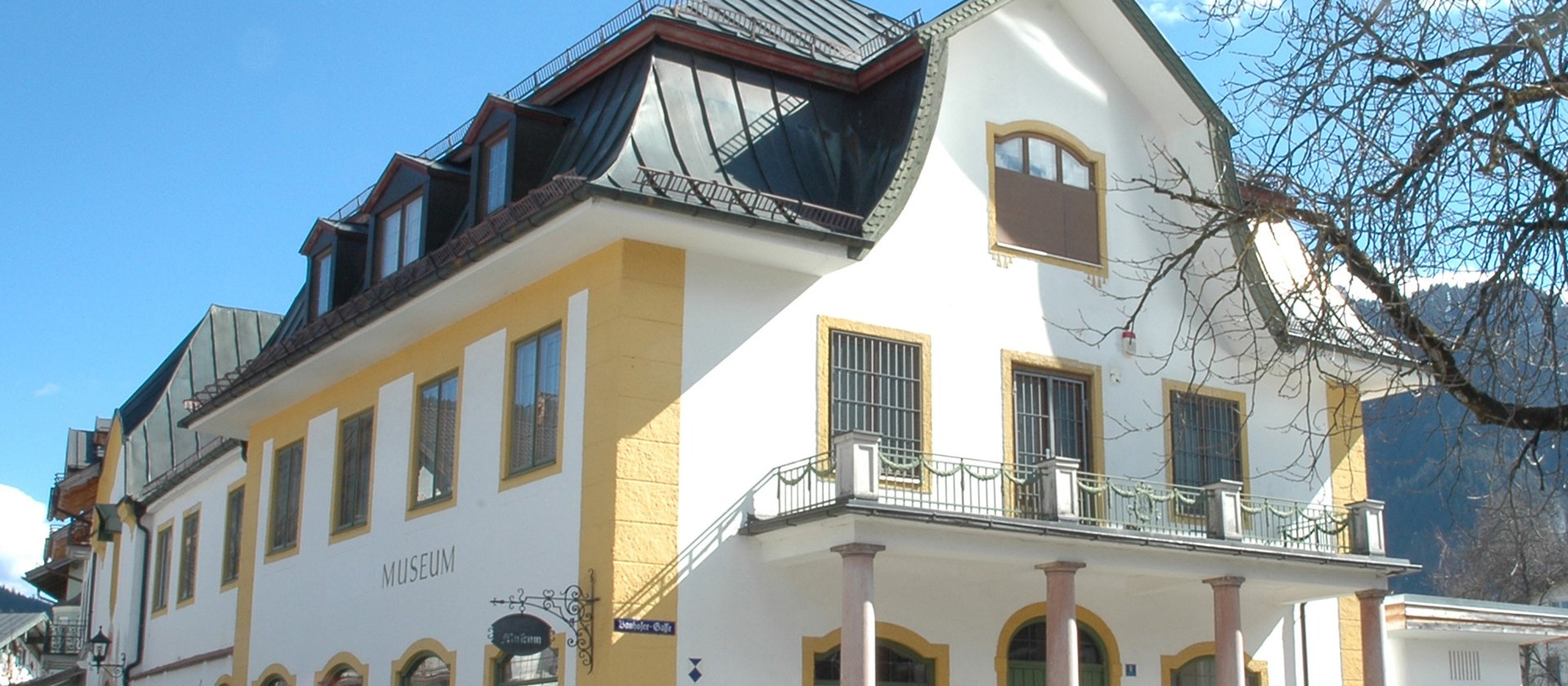 "Oberammergau and its History"
Guided tour of the village (approx. 70 mins)
Welcome to Oberammergau – home to the world-famous Passion Play, the village of painted house façades (Lüftlmalerei) and a centre of woodcarving. Join us on a walk around the village and discover entertaining, remarkable and fascinating facts about locals and visitors, art and culture, and the past and the present.
Duration: approx. 70 mins
Language: German
Meeting point: Oberammergau Museum, Dorfstrasse 8
Every Sat., 2pm
also out of season when the museum is closed
This guided tour of the village will not be held from the beginning of May until the endg of Oct. 2022.
 

Adults

concessions

children

Individual guided tours

 
 
 

Passion Play Theatre or village

€6.00

€5.00

€2.00

 
 
 
 

Supercard

 
 
 

Admission to the Museum & Passion Play Theatre

incl. one guided tour (Passion Play Theatre or village)

 

€8.00

€7.00

€3.00