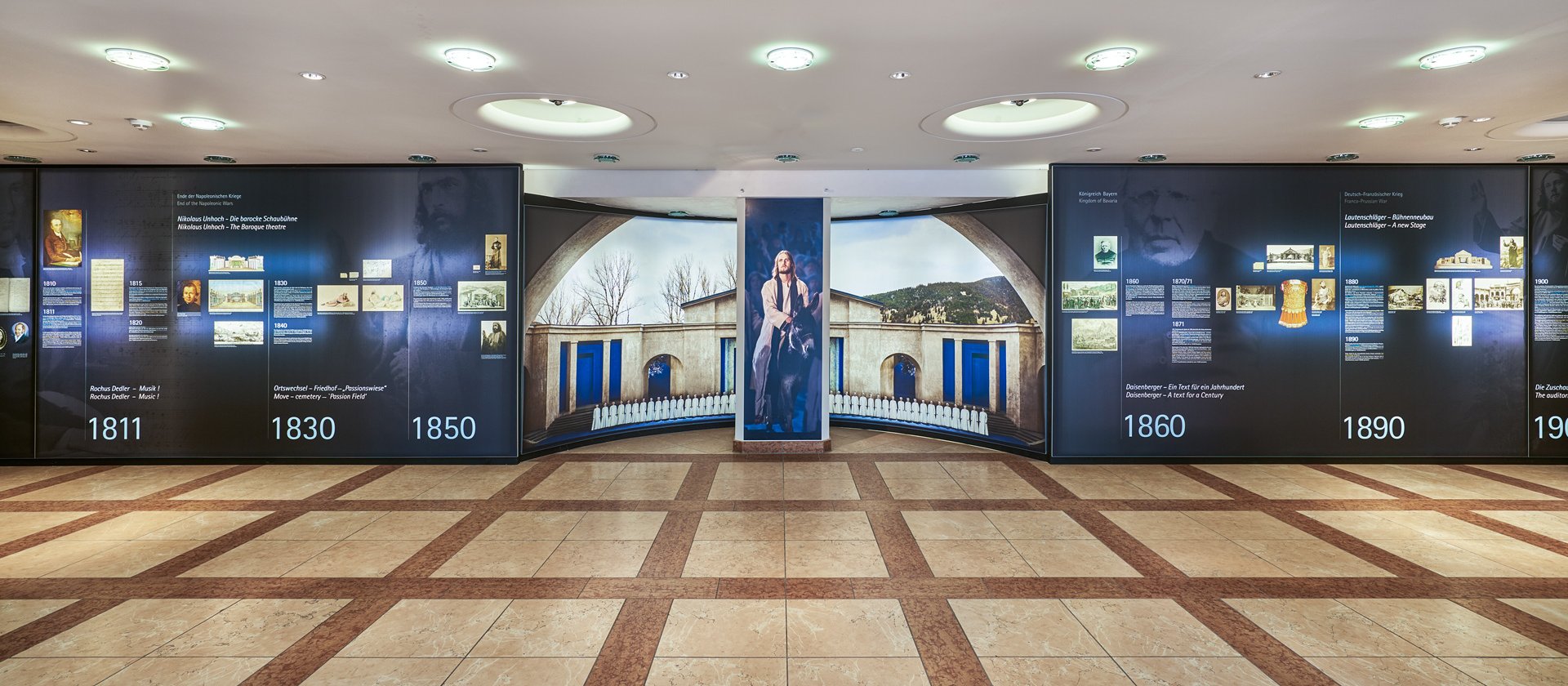 A village plays salvation
The History of the Oberammergau Passion Play 1634–2010
Films and exhibits in the Oberammergau Museum and the foyer of the Passion Play Theatre
According to local tradition, the Passion Play in Oberammergau began with a vow made in 1633 by 'the Six and the Twelve Parish Councillors' to 'perform the tragedy of the Passion every ten years'. The devastation brought about by the Black Death that befell the village during its occupation by Swedish troops, subsequently came to an end and the people of Oberammergau fulfilled their vow for the first time in 1634.
Since the 19th century the Oberammergau Passion Play has become world famous. Musical recordings, historical costumes and films trace its long development.
The history of the performances of the Passion Play is marked by both crises and the continuous courage to re-enact the Passion despite all prohibitions imposed by the state, the wars and political and social changes while, time and again, venturing to adapt it to contemporary ideas.
"The Passion remains alive because those performing bring it to life through their own person" (Otto Huber). For generations, the village residents have closely identified with the instruction given in the Gospel: 'Do this in remembrance of me' and, as actors, musicians, theatre directors, stage hands and in many other capacities, turn the village of Oberammergau into an ecumenical meeting place for visitors from around the world.
»The Passion remains alive because those performing bring it to life through their own person.«
[Otto Huber]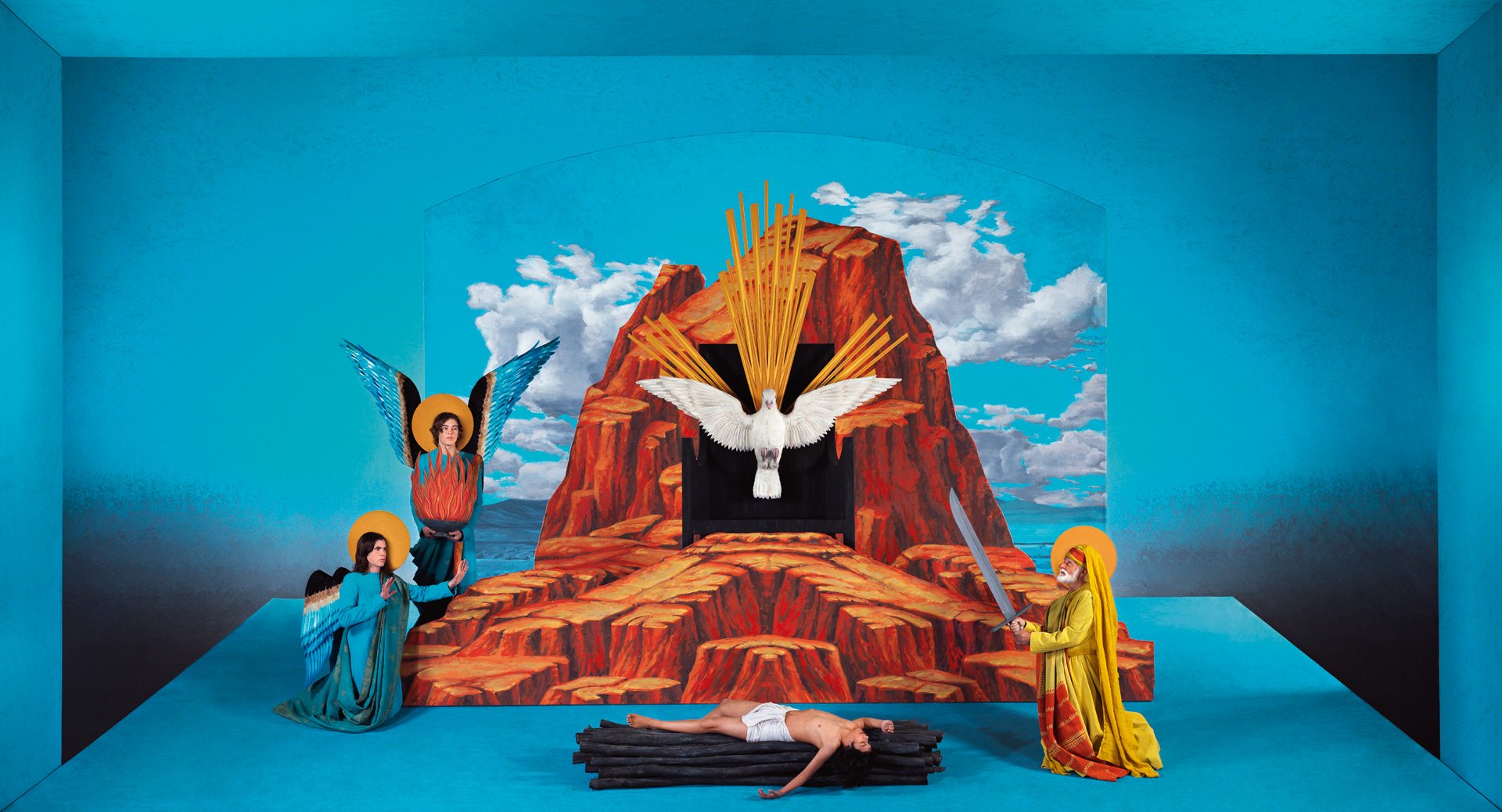 Tableau vivant, Isaac carries Wood up Mount Moriah, Passionstheater, 2010